Do you know about our Wounded Hero Elk hunt...?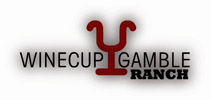 Giving back to our wounded heroes...
The Nevada Outfitters and Guides Association (NOGA) is currently working on their 9th Annual Wounded Hero project to provide a U.S. military person with a free elk tag and guided week-long Nevada hunting trip during the 2019 fall hunting season.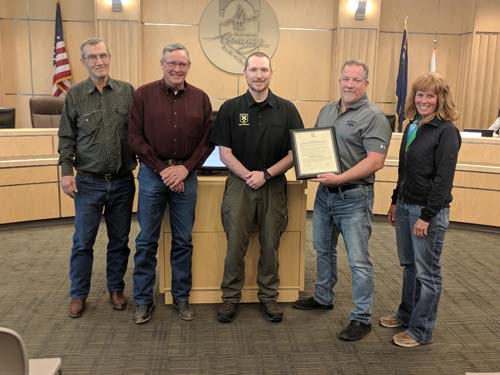 This year's wounded hero is Robert Evans, Iraq veteran, originally from Crescent Valley, Nevada. Upon graduating from Battle Mountain high school in 2003 he left for Basic Training in Fort Benning, GA. After graduating Infantry School, he attended Airborne School at Fort Benning. He then attended Fort Bragg, NC for some more classes and training before ultimately being assigned to Alpha Co., 1st Battalion, 15th Infantry Regiment, 3rd Brigade, and 3rd Infantry division. In 2005 my unit was deployed to Iraq for Operation Iraq freedom III. During that time I received a spinal injury due to a roadside bomb. In May of 2007 while participating in a route clearance and search for explosives and weapons I was the commander of my Bradley. We were the last vehicle in our convoy and as we were passing under an old Iraqi army guard post an IED on top of the structure detonated and amputated my right hand an inch or so below the wrist. Fortunately our platoon medic was riding in my vehicle and he managed to get the bleeding under control until a Blackhawk MEDVAC helicopter took me to the Army hospital in Baghdad where I underwent my first couple surgeries. I managed to get ahold of a Satellite phone to notify my wife and family of my injury. I wanted them to hear it from me first. Following a day or so in Baghdad I was moved to Kuwait, then onto the Army hospital in Landshtul, Germany where I underwent another 2-3 surgeries. After several days there I was then moved to Walter Reed Army Medical Center in Washington, D.C. while there I went through another 3-4 surgeries where they removed the remainder of my wrist. I spent 6-8 months at Walter Reed undergoing rehabilitation and being fitted for prosthetics and recovering. I was right handed prior to my injury so I had to learn to do everything left handed.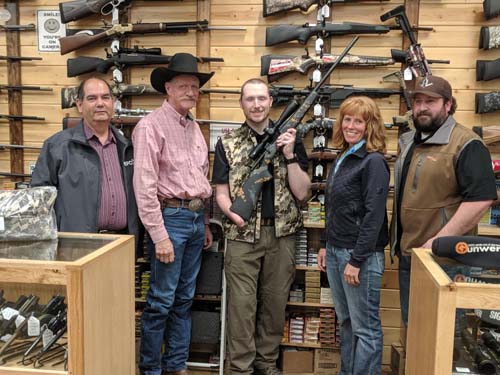 Optics manufacturer Vortex and the Winecup Gamble Ranch in Montello, Nevada, have again enthusiastically jumped on board as project sponsors. Vortex is donating a rifle scope to the designated wounded hero. The Winecup Gamble Ranch is donating an expensive elk tag as well as lodging for the hunt.
This project was originally inspired by a NOGA member who wanted to do something meaningful to "give back" to those who have laid their lives on the line to protect our freedom. This year a Master Guide will guide the veteran on a six-day hunt using their extensive hunting expertise and equipment.
NOGA members are working to raise funds for the hunt and gather donations of hunting gear, clothing, and/or cash for the recipient's travel expenses and pre/post hunt lodging, so the experience will be totally free. Everyone we've approached so far echoes the words of the Master Guide who inspired this project: "It just feels good to be doing this." We hope you will feel the same and contribute whatever you can to help make this hunt a once- in-a-lifetime opportunity for one of our veterans.
Please make checks payable to "NV Outfitters and Guides Association" and send them to the address below. Contact me with your questions or to arrange for shipment or local pickup of your donated items. All donations to our nonprofit organization for this project are tax deductible and will be gratefully acknowledged in project publicity. Looking forward to hearing from you soon!
Nevada Outfitter & Guide Assoc.
P.O. Box 28-1251
Lamoille, NV. 89828
Blain Jackson, Master Guide