Do you know about our 2015 Wounded Hero Elk hunt...?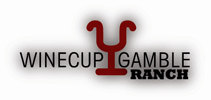 Giving back to our wounded heroes...

The Nevada Outfitters and Guides Association (NOGA) is currently working on their 6th Annual Wounded Hero project to provide a U.S. military person with a free elk tag and guided week-long Nevada hunting trip during the 2016 fall hunting season.


This year's wounded hero is Gilbert Hernandez, Vietnam veteran, from Elko, Nevada. Upon graduating from Wells High School he joined the Marines in 1967. He attended boot camp in San Diego, California, and was deployed in January of 1968. He was assigned upon arrival in Vietnam as a rifleman of the 2nd Battalion 3rd Marine Division, Golf Company. On the infamous night of April 25, 1968, in the middle of combat, his tank, which he and several Marines were riding on top of, was hit by satchel charges and grenades. Hernandez was critically wounded in the back, both legs, his liver, and his arm. He received a punctured lung, had six feet of his small intestines removed and pulled shrapnel from his skin for years following the attack. His story of survival is even more miraculous as he was pronounced dead following the attack. His body was taken to an area called Graves Registration, where fallen soldiers are ultimately taken and prepared to be sent home. The soldiers are first fingerprinted and then put in a body bag. It was then that a gentleman named Charles "Graves"Roth saw a twitch from the body of Hernandez who was to be fingerprinted next. Roth immediately sent him to surgery, where the Doctor pronounced him dead. When he arrived back again at Graves Registration, Roth began hollering "this Marine is alive." For a second time he sent him back to a surgeon, where they pronounced him dead again. Finally, for fear of the Marines, they continued to work on him and finally found a faint pulse. "They pronounced me dead three times," Hernandez said.

Optics manufacturer Leupold Stevens and the Winecup Gamble Ranch in Montello, Nevada, have again enthusiastically jumped on board as project sponsors. Leupold Stevens is donating a Leupold rifle scope, spotting scope, and range finder to the designated wounded hero. The Winecup Gamble Ranch is donating an expensive elk tag as well as lodging for the hunt.

This project was originally inspired by a NOGA member who wanted to do something meaningful to "give back" to those who have laid their lives on the line to protect our freedom. This year two licensed Master Guides will guide the veteran on a six-day hunt using their extensive hunting expertise and equipment

NOGA members are working to raise funds for the hunt and gather donations of hunting gear, clothing, and/or cash for the recipient's travel expenses and pre/post hunt lodging, so the experience will be totally free. Everyone we've approached so far echoes the words of the Master Guide who inspired this project: "It just feels good to be doing this." We hope you will feel the same and contribute whatever you can to help make this hunt a once- in-a-lifetime opportunity for one of our veterans.

Please make checks payable to "NV Outfitters and Guides Association" and send them to the address below. Contact me with your questions or to arrange for shipment or local pickup of your donated items. All donations to our nonprofit organization for this project are tax deductible and will be gratefully acknowledged in project publicity. Looking forward to hearing from you soon!

Nevada Outfitter & Guide Assoc.
P.O. Box 28-1251
Lamoille, NV. 89828

Mitch Buzzetti, Master Guide
Walt Gardner, Master Guide